Invest
A Select Portfolio
The Portuguese market has been performing well and continues to offer attractive investment opportunities.
The EQTY Capital Fund provides access to off-market properties from leading Real Estate Developers, providing enhanced returns through capital gains.
It is a diversified fully-managed, multi-asset portfolio by asset type, geography and exposure to a Sovereign Wealth backed European Venture Fund.
Investment from €100k into a Regulatory approved Private Equity Fund at lower cost than traditional real estate and with significant tax benefits
€350k Eligible for Golden Visa, Permanent Residency, and Citizenship. Fixed investment term that aligns with the Golden Visa timeline
Strict governance, fully transparent, regulated and tax efficient vehicle.
Experienced, diverse management team with a strong track record and reputation whose interests are aligned with the investors
Low annual management fees paid from annual dividends and a high profit share for investors on exit
Dedicated Digital Investment Platform with an end-to-end service offering including Golden Visa and any assistance in moving to Portugal (launching 2021).
Sub-Fund I
Prime Residential
100% Portugal Residential
Apartments + Villas + Townhouses
Portfolio of 1 - 4 bedroom units
Located in highly sought after areas with yields mostly from long term tenants
Delivered by Portugal's leading Property Developers with strong track records
Off plan units + Refurbishments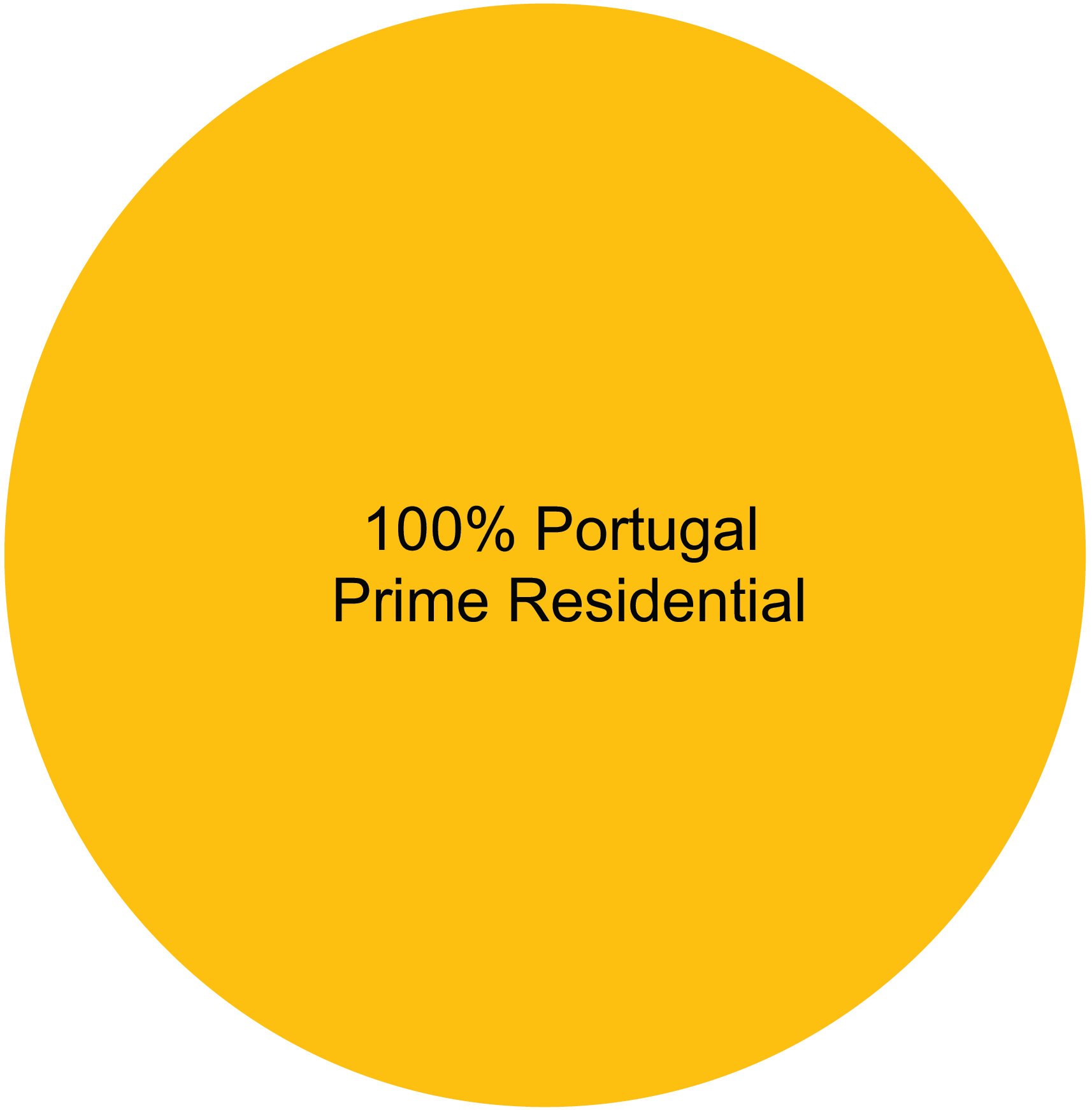 Sub-Fund II
Balanced Portfolio
± 70% Portugal Assets
± 50% Portugal Prime Residential
Retail + Commercial + Education
Development Stage Opportunities
Residential in European Gateway Cities
European Venture Fund anchored by a world-class Sovereign Wealth Fund
Sub-Fund I + Sub-Fund II
Customised Mix
Create Your Own Portfolio
Ability to allocate your investment between Fund I and Fund II
E.g., An allocation of 50% Prime + 50% Balanced would give you ± 75% Portugal Prime Residential
At least a 10% allocation to either fund is required to customise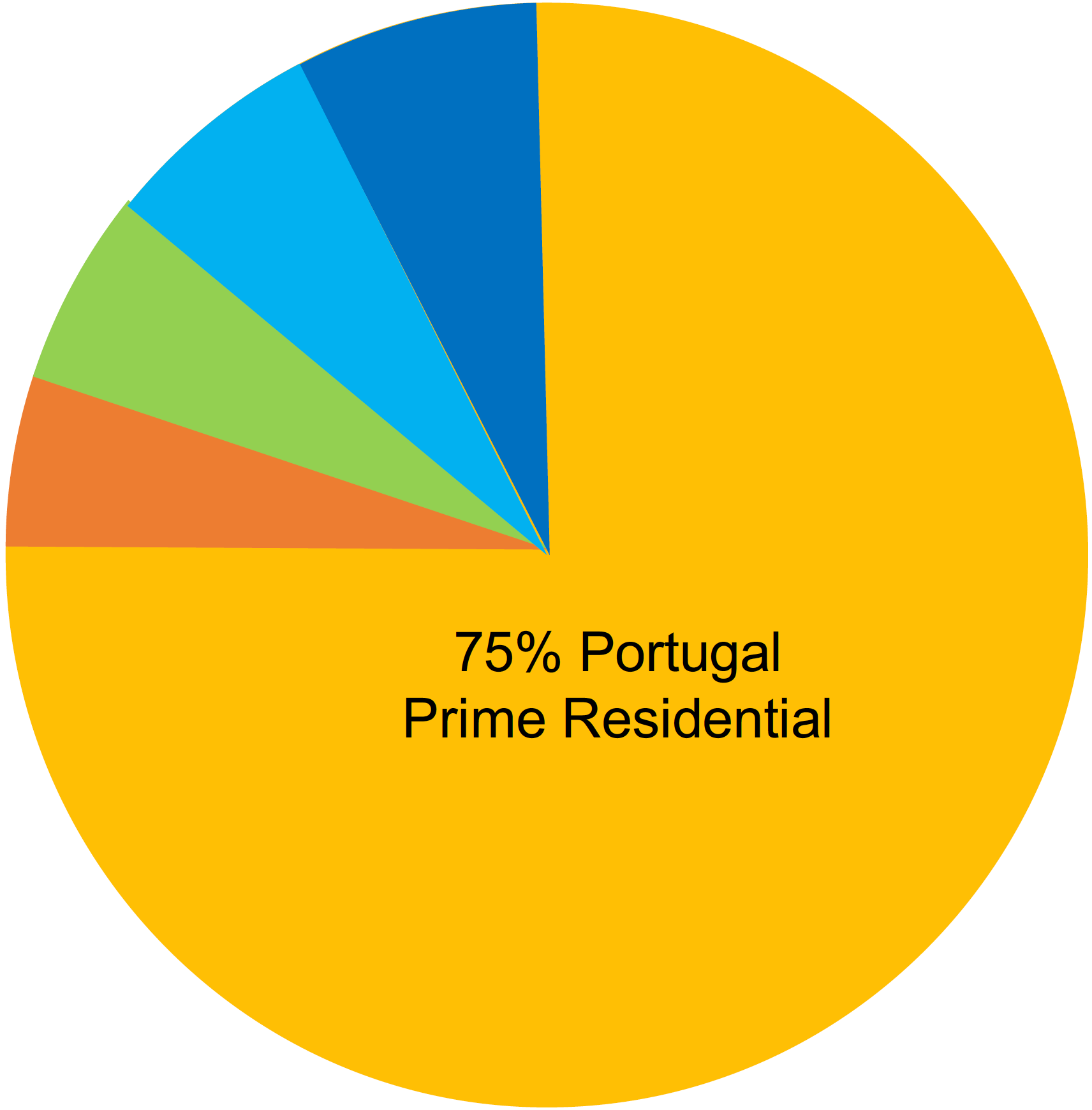 Strong Partnerships
The EQTY CAPITAL FUND provides access to a select and diverse portfolio from Portugal's leading Real Estate Developers, all with reputations of delivering exceptional properties.
These partnerships provide access to quality real estate opportunities before official release to the general market and offering our investors enhanced returns through capital gains.
Re Capital
Libertas
Square View
Stone
Vic Properties
FUND I
Prime Residential
Residential properties located in the most sought-after locations in Portugal.
The units will range from 1 – 4 bedroom apartments, villas and townhouse that are generally high in demand for both sales and rental sectors, meaning choice of long-term tenants and usually very little vacancy.
These types of properties generally demand higher sales prices and achieve above average capital growth with fairly consistent yields. Assets will include apartments that have short-term rental licenses that are also suitable for long-term tenants.
We will explore opportunities to acquire and refurbish villas for longer term rental and/ or sale. Townhouses and Villas will be focused on prime/key areas i.e., close to the ocean, schools, convenience stores etc.
The Properties will typically be purchased off-plan at a market-discount that provides an immediate initial capital growth at acquisition and further growth at completion.
PER €100,000 INVESTMENT
Yield over 7 yrs.: €20,000
Capital Gain: €30,000
Total Gain: €50,000
Capital Returned: €150,000
ROI: 50% & IRR of ± 7%
PER €350,000 INVESTMENT
Yield over 7 yrs.: €70,000
Capital Gain: €105,000
Total Gain: €175,000
Capital Returned: €525,000
ROI: 50% & IRR of ± 7%
FUND II
Balanced Portfolio
The Balanced Portfolio will include a 50% allocation to those Prime Residential Properties detailed in Fund I.
The portfolio will include Retail / Commercial / Education / Industrial assets with sound tenants and long-term leases, that usually offer higher yields and generally lower but stable capital growth.
Additionally, the portfolio will explore investing into minority stakes of development stage projects with our pre-approved developers where there is a clear and defined exit strategy. These investments are geared for higher capital gain rather than annual yield.
The fund will include similar residential units in key international markets with attractive yields and growth opportunities balanced with the ability to sell within a reasonable time period. Key cities include but not limited to London, Paris, Berlin, Barcelona, Frankfurt, Prague, Athens etc.
A portion of the portfolio will be invested into a Sovereign Wealth Fund (SWF) through our strategic partner Freedom Asset Management. The SWF is a €400million high-growth fund focused into early stage Private Equity Ventures across Europe.
PER €100,000 INVESTMENT
Yield over 7 yrs.: €17,000
Capital Gain: €46,000
Total Gain: €63,000
Capital Returned: €163,000
ROI: 63% & IRR of ± 8%
PER €350,000 INVESTMENT
Yield over 7 yrs.: €60,000
Capital Gain: €160,000
Total Gain: €220,000
Capital Returned: €570,000
ROI: 63% & IRR of ± 8%
Onboarding begins

Apply for Golden Visa

Property purchases begin

2022

Subscription period closes

Residency card

GV 5yr term starts

2024

Golden Visa Renewal 1

2026

Golden Visa Renewal 2

2027

GV 5yr term finish

Explore initial exit opportunities

P.R. + Citizenship application GV#1

Permanent residence

Early investor exits

2028

Citizenship

Majority investor exits

2029

Final fund close
Would you like to know more?
Feel free to call us +351 215 950 000 or send a message below.
Contact Us