Augusta 170 Construction Update
The Area
The Augusta 170 is a place rich in history and architectural splendor and lies on the Rua Augusta; one of the most distinguished pedestrian boulevards in downtown Lisbon. Bustling with street cafés, flower stalls, bakeries and specialty shops selling everything from shoes and hats to the famous Portuguese Ginjinha liquor.
The Augusta 170 is set on a hand-crafted cobble stone street, adorned in mosaic style patterns laid by traditional Portuguese "calceteiros". The Portuguese pavement or Calçada Portuguesa, comes in an array of mosaic patterns and are painstakingly hand- laid, following a process created hundreds of years ago. The downtown Lisbon area, known as the Baixa Pombalina has been shortlisted as a world heritage site in 2004, due to its marvelous architectural beauty, local people, and its prime central location allowing you to soak up Lisbon's spirit. What better way to enjoy the ambiance of Lisbon than by strolling from the River Tagus to Rossio on the Rua Augusta, where you will find the amazing apartments of the Augusta 170.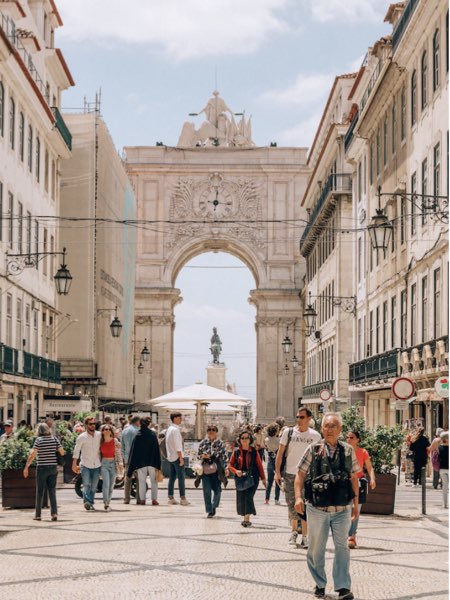 The buildings along the Rua Augusta are some of the first examples of earthquake resistant construction and were originally built after the 1755 earthquake. They are an integral part of the Baixa Pombalina area which remains both original and reminiscent across time and history of the wonderful Lisbonite and Portuguese traditions. Old buildings covered in traditional tile mosaic patterns that have stood for hundreds of years, greet you as you walk down Rua Augusta and remind you of a place that is connected to its past while welcoming the future.
The Apartments
With its numerous windows making for well-lit interiors, Augusta 170's façade opens up to the striking Lisbon sky and picturesque cityscapes. As you step closer you can glimpse the expert care that went into maintaining the building's heritage while refreshing every detail, from window frame to railings down to its elegant entrance. Augusta 170 consists of 8 two-bedroom apartments that range in area from 108 to 158m2, including two 3-bedroom mezzanine duplexes on the top floor.
Fully remodelled, the spacious apartments offer superb natural light, against a backdrop of neutral tons of whites and subdued greys. Colour is introduced through elegant wood floorings while the space is given texture through tasteful mouldings and modern finishes.
Meticulously crafted traditional azulejos mosaics exist side by side with modern kitchens islands, thought-out bathrooms and premium amenities – preserving history while ensuring all modern comforts.
On the top floor 2 mezzanine duplexes offer a view of the city's charming rooftops and radiant sunsets.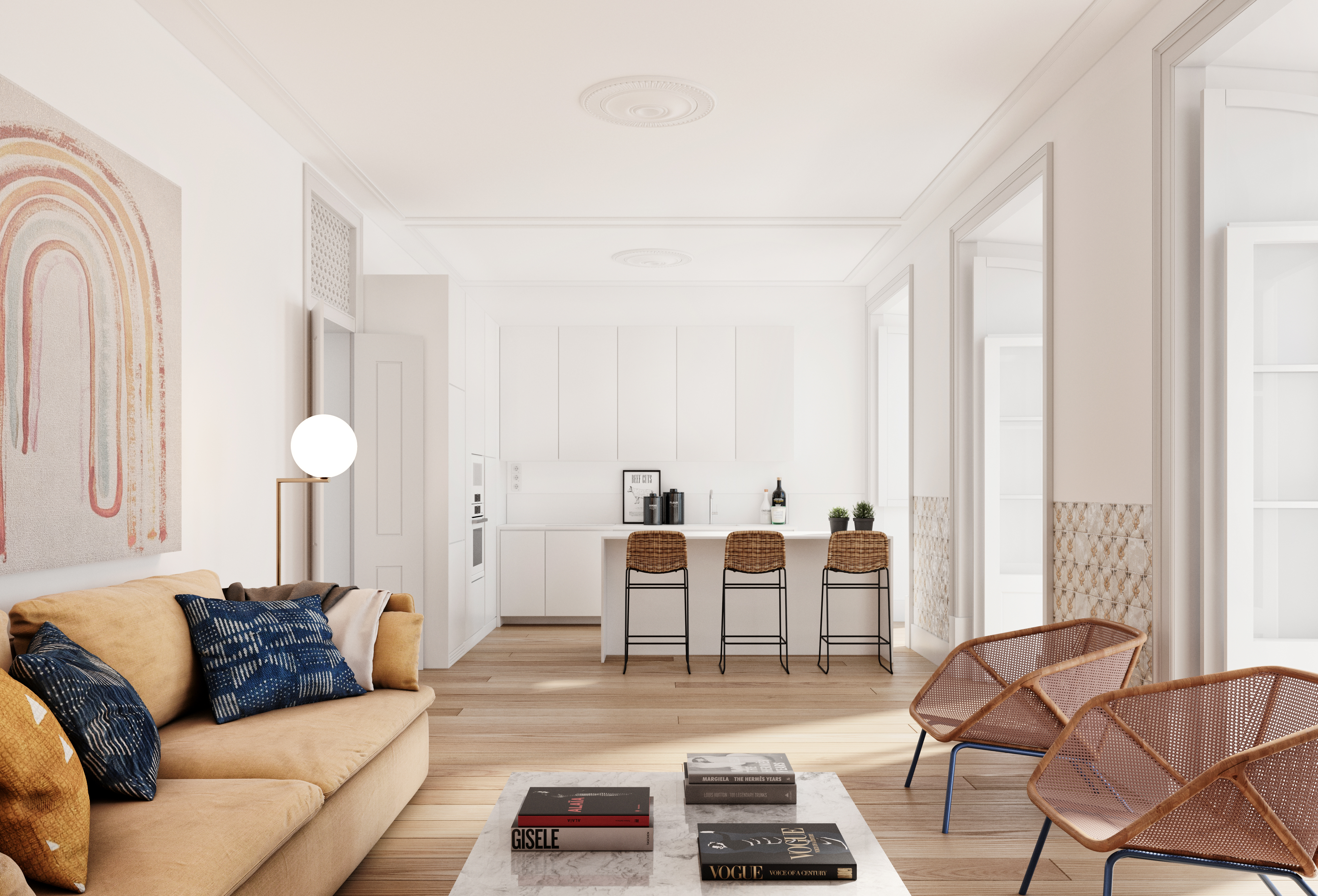 The Construction


The project is well under construction, and is scheduled for completion in Q2, 2023.